Promotional Counters – Customized, Affordable & Adjustable
Get set to shoot more sales with the most affordable solution for hyperlocal marketing. The promotional counters can target a much more specific audience which no other promotional tool can. Get promotional counters in your budget that suit your brand and design needs.
Reach hyper local audience with Promotional Counters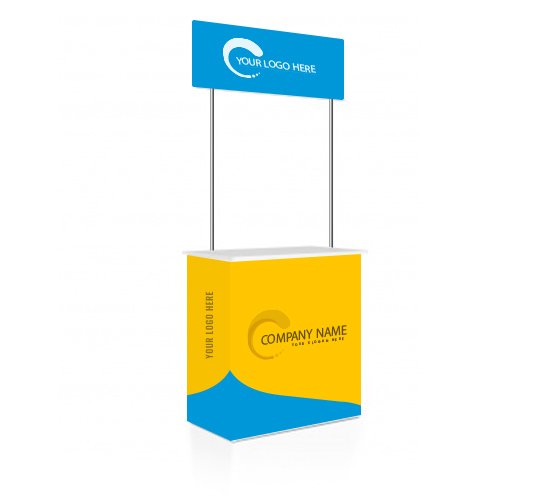 Promotional Counters & Displays
Canopy India is one of the pioneers of manufacturing high quality, durable, and vibrant promotional counters. Commonly known as vending stands or tasting stands, these promotional counters are one of the most ROI generating forms of "rented-zone" counters. They are spacious and make for a great promotional counter solution, demo kiosks and are suitable for exhibitions, demonstrations and any kind of presentation. Highly suitable for road-side events with hyperlocal market targeting, the Promotional Counters & Displays could be a great choice.
| | |
| --- | --- |
| Minimum Order Quantity | 10 Piece |
| Material | PVC |
| Weight | 4-5 Kg |
| Total Height | 4-6 feet |
| Pattern | Printed |
| Header Banner Size | 32″ X 10″ |
| Front Banner Size | 31.5″ x 32″ |
| Side Banner Size | 31.5″ (L) x 20.5″ (W) |